24 Hour Prayer Line 

1- 800-715-8868 

or 1-800-715-8869

Gospel  Truth Lighthouse Church

Pastor Larry Perkins & First Lady Martha Perkins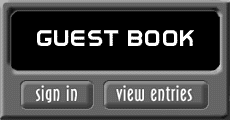 Service schedule

Sunday School   9:45

Sunday Morn service 11:00

Sunday Evening  6:00

Monday Evening  7:00 prayer

Tuesday Evening  7:00

Gospel Truth Lighthouse Church

2315 Hill Ave

Gadsden, AL 35904

Pastor Larry Perkins with First Lady Martha Perkins

World renowned -  Dr. WV Grant 

is at 

Gospel Truth Lighthouse Church, 

2315 Hill Ave, Gadsden, AL

 for 4 nights only! 

Service begins Sunday night, July 28, 2019 at 6:30 pm. On Monday - Wednesday, July 29 - 31, 2019 at 7:30 pm.

Don't miss this revival - for you may 

miss your appointed time 

of visitation from God!

Sun, 7/14/19,  message:

Keep your eyes on the prize. Stay focused!

What are you working for/toward? Making Heaven your eternal home? or are you focused on the things of the earth? 

Vacation Bible School 

at

Gospel Truth Lighthouse Church

Friday, August 2, 2019

Saturday, August 3, 2019

&

Sunday, August 4, 2019

6 pm - 8 pm each evening

Ages: 4 - 6; 7 - 9; & 10 - 12