24 Hour Prayer Line 

1- 800-715-8868 

or 1-800-715-8869

Gospel  Truth Lighthouse Church

Pastor Larry Perkins & First Lady Martha Perkins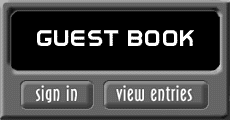 Service schedule

Sunday School   9:45

Sunday Morn service 11:00

Gospel Truth Lighthouse Church

2315 Hill Ave

Gadsden, AL 35904

Pastor Larry Perkins with First Lady Martha Perkins

You can pay your tithes or give offerings    
HERE
  thank you for your faithfulness in financial support!

A TIMELY MESSAGE AMERICA NEEDS TO HEAR!

Pastor Perkins knew David Wilkerson personally and highly esteems him as an end time prophet.

Weekly Sunday morning service.

 other weekly services are canceled

until further notice. Hopefully we will 

be back to our full schedule soon!

Due to widespread covid19 outbreak Gospel Truth Lighthouse Church will close this Sunday, Aug 1, 2021. This will also give our members a rest.  

Check back next week for details for the following Sunday. Also, we are fumigating the church to cover all bases..