24 Hour Prayer Line 

1- 800-715-8868 

or 1-800-715-8869

Gospel  Truth Lighthouse Church

Pastor Larry Perkins & First Lady Martha Perkins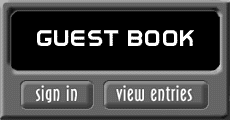 Service schedule

Sunday School   9:45

Sunday Morn service 11:00

Sunday Evening  6:00

Monday Evening  7:00 prayer

Tuesday Evening  7:00

Gospel Truth Lighthouse Church

2315 Hill Ave

Gadsden, AL 35904

Pastor Larry Perkins with First Lady Martha Perkins

Sun, 7/14/19,  message:

Keep your eyes on the prize. Stay focused!

What are you working for/toward? Making Heaven your eternal home? or are you focused on the things of the earth? 

Singer/song writer Stan Shuman in concert!

When: Sunday, September 29, 2019

Where: Gospel Truth Lighthouse, 2315 Hill Ave, Gadsden, AL

Time: 6 pm

No ticket required. Free will offering will be taken. 

Stan has a heart for ministry and believes that if one person comes to know Christ it's worth every mile that you travel. He believes 100% in what and who he sings about, our Lord and Savior, Jesus Christ.