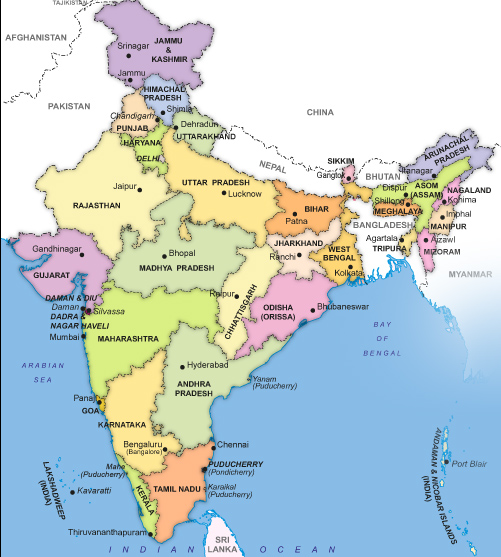 Report: BICYCLES DONATED TO PASTOR M.C

Dearest Sir Perkins,

We have purchased Five new bicycles and distributed to our pastors that are in need. Sir give glory to our God for His great helping hand .

        Sir I want to thanks God  on behalf of you for your constant love , care and prayers for us .  God bless you richly and make you able to do more and more for His Kingdom .

      Thank you very much .

Yours

Pr. M C India .

Dearest Sir Perkins  and all saints .

  Wish u all a happy and prosperous New Year 2013 .

Sir thanks a lot for your Christian love , kind support and unfailing prayers for us through out the year 2012 . i am over confident that our God will surely will reward of all that u do for His kingdom and have infinite peace , joy and prosperity in these times to come .

     By the grace of God we r being used in His hand for His glory in North West of center India . in the month we got favor in His sight to do more for His kingdom .

   ON 4TH OF THIS MONTH WE CELEBRATED BIRTHDAY OF A BOY IN ONE OF DOUR S. SCHOOL CENTERS AND HAVE LOVE FEAST WITH THE POOR CHILDREN .

  FROM 5TH TO 7TH IT WAS OUR THREE DAYS FASTING AND PRAYERS MEETINGS FOR THE NEEDS OF THE MINISTRIES .

  FROM 8TH  I VISITED OUR DIFFERENT CHURCHES .

  From  16th to 18th we were in Betul dist with the churches there . the Holy Spirit moved upon many and healed from their diseases and delivered from devil spirits . many of them accepted Jesus as their savior .

  from 19th to 20th we distributed around 5000 gospel tracts and 2000 new Testaments . .  

on 24th 26th and 29th we organized especial gospel meetings . thousands heard the word of God . on 25th we celebrated Christmas day and worshiped Jesus ..

       On three places we organized meetings for women and children and distributed love gifts and gave lunch etc  on 31st we spent whole night worshiping and giving thanks to our God for the year 2012 and welcomed 2013 .

  SOME CHURCHES I COULD NOT VISIT DUE TO SHORTNESS OF TIME BUT IT'S REPORTED TO ME WELL FROM THERE .

YOUR KIND SUPPORT BOLD US TO DO MORE FOR HIS KINGDOM OF HEAVEN .

      WE NEEDING A HOME FOR US AND A PRAYER HALL AS A PIN POINT HERE , ALSO WE NEEDING A VEHICLE FOR US TO MOVE IN MINISTRY . WE LONG TO HAVE SOME KIND OF SUPPORT TO OUR PASTORS AND SUNDAY SCHOOL TEACHERS .

  THANKS A LOT FOR ALL U DOING TO US AND THE MINISTRIES HERE . MAY GOD SUPPLY YOUR ALL KINDS OF NEED FROM HIS HEAVENLY TREASURES THROUGH OUT THE YEAR 2013 AND EVERMORE .

YOURS

PR. M C INDIA .

  HERE R SOME PHOTOS SHOWS THE WORKS

THIS IS THE BOY'S HOME IN INDIA

Respected Sir Perkins,

Thank you so much for your valuable prayer and kind concern for us.I thank and praise the Lord for His grace and mercies in our lives. I am so glad that God enabled me to provide the necessary warm dresses ( Blankets, Sweaters & Caps) for the boys through your precious help. I am so much grateful to the brothers and sisters in Christ from your office. Thank you so much for your Christmas gifts.

Always we will be remembering and praying for you all. Really, through your kind help the boys got their needs and which are so helpful to protect themselves from the winter. All the boys are so happy to receive the blankets, sweaters and Caps and they extend their gratefulness and give thank you.

I have sent to you some photo pictures for your views. Hope for your continually prayers and concern for us.

With warm regards,

Your's in Him,

Pastor JN

Click on any picture to enlarge

Click on any picture to enlarge

Click on any picture to enlarge

To the right are churches that PR MC oversees along with the Pastors in the different areas. The Gospel going out to the lost in India!