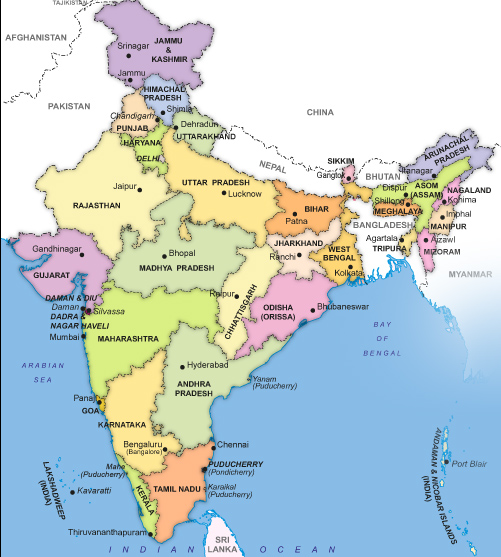 PR MC

India Missions

continued

2/19/15

OUR DEAREST SIR LARRY AND MADAM MARTHA.

GREETINGS U ALL IN JESUS NAME OUR SAVIOR.

we are going to L##### to attend a marriage ceremony on tomorrow ( 15th) whole family and will come back by 17th of this month. on 19th we have arrange a program with our Sunday School children and Adult people ( assembly ) at M##### center.

HERE ARE SOME PHOTOS WITH BRIEF DESCRIPTIONS.

ON TWO PLACES IT HAVE BEEN BAPTISM PROGRAMS.  ABOUT 12 PEOPLE WITNESSED THE LORD IN WATER. 4 AT OUR PLACE AT M##### AND 8 AT H#######.PR. P REPORTED HIS PICNIC PROGRAM ALONG WITH SOME BAPTISM. THERE I SENT PR, P#####TO WITNESS THE SERVICE.

OUR PASTOR R ARRANGED A PROGRAM AT HIS ASSEMBLY WITH HIS BELIEVERS. HE ALSO DID A PROGRAM WITH SUNDAY SCHOOL CHILDREN.

PLEASE KEEP US IN YOUR UNFAILING PRAYERS REGULARLY.

THANK U VERY MUCH. GOD BLESS U RICHLY.

February 2015

Our dearest Sir Larry and Madam Martha Perkins.

Greetings u all in Jesus name our savior.

The spirit of the Lord inspired me to present this report to pray for . Yesterday it was a all denominations meets at CI CM District Damoh. In order to discuss upon the present conditions and persecutions upon God's people in the country.  There were so many pastors from Chhattisgarh State also.

Some of the pastors presented from the word of God on LEADERSHIP AND DANGER WHOLES.

Leadership in the community with great influence .to do everything to bring the people to Christ the savior of the world.

(1)    LEADER SHIP AT HOME.

(2)    LEADERSHIP IN THE CHURCH.

(3)    LEADERSHIP IN THE PARA-CHURCH (SCHOOL, HOSPITAL, COMMUNITY ETC).

Requirements

Leadership requires a definite call or appointment from the Master. it requires good characters.  It requires a clear vision OF the MASTER.

1.       LOST PEOPLE ARE THE MATTER TO GOD. (LOST COIN, LOST SHEEP, AND LOST SON).

2.       PEOPLE SHOULD BE MORE LIKE JESUS.

THE KIND OF PERSON GOD USES.

1.       Having heart of servant. 2. Having no confidence in the flesh. 3. Deep love for the people. 4. Having forgiving Spirit.

TEN WHOLES THAT DESTROY THE LEADERSHIP.

1.       PRIDE. 2. SEXUAL SIN.3.CRITICAL THINKING. 4. GREED. 5. LAZINESS. 6. OVERSENSITIVENESS. 7. LACK OF SPIRITUAL GROWTH. 8. NEGLECTING FAMILY. 9. CARELESS ADMINISTRATIONS .10.HOLD ON THE POST.

SOME VERY URGENT REQUESTS.

Please pray for the 5 families (22 people) from O****** state who are staying at the mission compound at ********h as refugee. Last week one the family member was cut down in pieces and killed. His wife was burnt up with fire. The lady still live. Her head and left hand has destroyed. Persecutors demanded them to deny Jesus and worship their gods. But these brave believers refused to do so.we all met them and encouraged.

Please pray my Mom and dad. Now they are in great difficult. My younger brother and his wife is treating them cruelly and quarreling every day. I want to take care of my parent but we have not enough and proper accommodation. so please pray for my parent and have a  Own house for us  soon. pray for their repentance.

Please remember Pr. N as he needs to repair and more treatment in his legs.

Pr. M C India.

January 2015

Our dearest Sir Larry and Madam Martha.

Greetings u all in Jesus names our Savior.

Sir , i am very glad to present u the brief report  on our Women awareness and cultural Program on 27th of January 2015.

To make people aware, about the Love of God towards mankind, live in peace, Unity and Harmony and respect of women in the society , we organized a program (Rally) with our Sunday school's Children and Marched in different localities in our city. i am happy to see that all people welcomed our this small endeavor .

This program was totally adored in indigenous and cultural styles.

Thanks for your prayers. Thanks to all who participated in the program and helped especially our committee Members.

God bless u all richly.

Pr. M C India.

January 2015

Our dearest  Sir Larry and madam Martha Perkins.

greetings u all in Jesus name our savior.

   here i have sent three photos of our ministry works at our M******** Center

(assembly).

in the Programs, Children development, about new 10 Children (poor and helpless) got admission at our Center. we love to accept them in our ministry to see them in Christ Jesus.

in our Program, Adult Education, about three People accepted Jesus as their Personal savior.

  so in this way we are happy to see the positive results of our a little endeavor through this Ministry.

thank u very much for your kind and loving support and prayers.

Note. one very Urgent prayer request, Please pray for our ministry. hope by someone else of your contacts in our country you will be known about the situations we and ministry passing through now days in better way or words.

Yours Pr. M C India.

March 2015

Our dearest Sir Larry and madam Martha Perkins.

Greetings u all in Jesus Name our Savior.

thank u very much for the blessed Support u send to me.i am so grateful always. God bless u richly in all that u do.

I am re-sending this report on our programs dated on 22nd and 28th of February 2015.

on 22nd we organized a program with our Sunday School Children at our center at B*****. about 40 children and 20 parents were presented there . Children presented so many performances about spiritual awakening in this age. We shared the gospel of Christ, distributed love gifts and had lunch with them after our programs.

On 28th, we organized Bible quiz, Q & A and general knowledge program at our M###### center. Very soon we would distribute prizes there.

These are some of our endeavors to spread the gospels when it seems that all the ways have been closed. Thank u very much for all yours supports and prayers and being with us with your love, through which we are able to do something.

Today, we were discussing in our worship meeting on the Para. We found in 1Chronicles chapter 28 and verse 20-21. There king David encouraging his son Solomon to be bold and to finish the works in the temple. he said do not fear and dismayed , for the Lord God even my God will be with thee. He will not fail thee, not forsake thee until thou has finished the work.

Behold all necessary things, all wise workmanship, skilful man, and everything is available for u. also the princes and all the people will be wholly at the commandment.

so there are  so many lessons which encourage us here to do our services/ ministries God wants us. We are not alone and empty hands. all things are appointed by God to finish our tasks . we just need to  ready for whatever ministries God has bestowed upon .

Let us be Strong and good of courage and do it our respective parts.

Thank u very much and God bless u all richly.

Yours. Pr. M C India.

Mar 18, 2015  report:

Our dearest Sir Larry and Madam Martha.

Greetings u all in Jesus name our savior.

Sir , after some days I am again on internet. Because the Annual Exam. Of our Children I was little busy with them, but whenever I got time I was in the ministerial works.

Here I am happy to present the report of the month, some news, and prayer requests.

MINISTERIAL REPORTS.( without Photos).

OUR PASTOR R (my wife's Brother) has come back to us in the ministry. He joint other organization last month.

6 people from our B****** assembly and 9 people from our R***** assembly witness the Lord in Water on 13th of March. We organized a small gospel meeting at the assembly at K*************. About 150 people heard the word of God. Pr. S G was our Chief speaker.  From 9th to 11th I was in Delhi to share the word of God with the Advocates of Delhi High Court. On 17th we organized a program with the Sunday School Children at our K Center. Parents also were present.  If God willing we three pastors are going to visit our B  areas and pastors there, from 24th to 27th.

SOME SAD NEWS.

In west –Bengal about 8 people did rape with a Nun. In Haryana state a under constructions church Building destroyed by some people and they put an Idol of a Hindu gods there. Yesterday in Betul District about 5 Foreigner along with two local pastors were arrested while they were conducting a gospel meeting in a village. Recently it's reported me that foreigners have released after some inquiries but locals are still in the custody. In Bihar state about 150 people reconverted to Hinduism from Christianity but by force.

PRAYER REQUESTS.

During our next visit to B***** we will meet a 90 years old Cancer patient. Whom, we prayed in our last visit to there. It's reported me that he is better now after prayers to him. He has 7 Sons and 3 Daughters and so many grandsons and daughters. They, all willing to know  more about Jesus.

We need serious prayers for the needs of our pastors and S. School Centers. We need our own building for our ministry sake. We need our own Van to visit our different ministry fields. Please remember our Children to get good success in their annual exams.

Thank u very much and God bless u all for all that u do for the kingdom of God.

Yours.Pr. M C India.

March 2015

Our dearest Sir Larry and madam Martha.

     Sir this mail is being sent for the sake of needs of prayers.hope u might getting all the updates what's going on here. i have to say only one line as i count my duty is , in India ministry is passing through a great ordeal. it's seems that our steps are on Dynamite every movement. they have set agents in every streets, house, village. full benefit of technology like mobile and internet.

we know that this all was predicted by the Lord in the word of God long ago.and now this is the time to it's fulfillment. we just need to be more wise, fully trust in Lord and whole guidance and power of the Holy Spirit.being faithful and accountable. waiting on Lord. and be living testimony among the people.doing all things to please God. but all in the pattern shown by the Lord, snake and dove.

SOME NEWS HERE.

it's reported me that about 17000 USD.were paid for the bail of the 5 foreigner who were arrested last week in Betul district.they were to attend a gospel meeting in a village there.

A church has been burn up in Mumbai on 21st of March 2015.

Some Anti-Christians have attacked on two Christians schools together on 22nd march 2015 at Jablapur city.when some Christians conferences were being held there.so many ministers have injured and wounded.

Mr. N the brother in law of our Pr. J is badly bitten by some villagers. his mistake is only that he is only in the village who believes in Jesus and preach about. now he is counting his end breaths in the hospital in B*****.

I know u all can feel whats happening here.i know it's my duty to encourage our pastors and teachers and believers too.

So i need your more concentrations, more prayers, more supports to us and the ministries here in these situations.

ENCOURAGEMENTS.

ONE PASTOR FROM AN ORGANIZATION HAVE REPORTED ME THAT SOME DELEGATES FROM USA COME TO THEIR PLACE TO VISIT AND TO KNOW THE HAPPENINGS IN India.AFTER DEEP CONCERN THEY ENCOURAGED THEM TO BE BOLD IN ALL SITUATIONS. THEY ARE STAND BEHIND WITH EVERY SUPPORT NEEDED. THEY ALSO HAVE A PLAN TO HAVE A WORLDWIDE CHRISTIAN CONFERENCE IN D****** SOON.

NOW I REQUEST PLEASE PRAY FOR ALL THESE REPORTS.

IF GOD WILLING THERE IS A FAMILY( 4 MEMBERS ) WHO BELIEVED IN JESUS 6 MONTHS AGO,WE ARE GOING TO BAPTIZE THEM TODAY BY 5 PM. WE ARE IN B****** DISTRICT NOW.

THANK U VERY MUCH AND GOD BLESS U ALL

.PR. M C INDIA.

Our Deares, Sir Larry and Madam Martha.

Greetings to u all in Jesus name our savior.

Sir, it was done our program with the Sunday school center and the assembly at M******* yesterday on 01/04/015.by 3 to 5 Pm. About 100 children and about 35 parents were presented. Some of our pastors and teachers also witnessed the program. We shared the word of God. We all need wisdom to have a success and peace in our life. And wisdom can be got from the Lord. We need to ask wisdom as the king Solomon did. We and our children can be blessed by coming near to Jesus. We prayed and blessed some of the Children who have accepted Jesus as their personal savior.

Children presented very exiting programs like dances, lectures epics drams etc. we encouraged them by giving some gifts (School Items). And lastly we gave them some food items to all.

Sir, in this way we are trying to touch the people through small endeavors.

So I request u all please take me up in your unfailing prayers. God bless u all richly. Thank u very much for your love and prayers.

Yours Pr. M C India.

Click on picture to enlarge it

Our dearestsir Larry and madam Martha.

Greetings to u all in Jesus name our savior.

Sir, thanks to u all for your unfailing prayers for our children. Now they have finished their annual examinations. Our Son P has got the result with B Grade and now he is promoted to Seventh stander. Thank to our God for promiting him. Our daughter K will get her result on 7th of April and elder daughter in 2nd May 2015.

Sir, as u knows that our elder daughter R******* C********* is going to write the ALL INDIA MEDICAL ENTRANCE TEST on 3rd May 2015. She has a deep desire to become a doctor to serve poor patient in the love of Jesus Christ. Sir u will surprise to know that she is only girl in our family and relatives who reached up to 12th stander with CBSE course. Really it's a grace of God to us. Sir we also have a dream to see her as a doctor in this generation. From tomorrow she is going to take a demo for one month coaching for the coming test.

Yours. pr. M C India.

                                                       .................

April 2015

Our dearest Sir Larry and Madam Martha.

greetings u all in Jesus name our savior.

Sir, we are glad to know that saints in America and world are praying for us. and we are keeping well and happy so far. i got little busy in past days and could not sent any mail.

Here are some testimonies that i want to share with for God's glory.

our younger daughter K CHO has been Promoted  to her next class 10th. thanks to God.

There is one 40 years old lady in our A*******( BET ).named S B. she belong to a Hindu family and was in our fellowship for the last six month.she left her all previous gods and goddess and she completely gave her life to Jesus. but her Husband and family members did not like it. and they refused her to worship Jesus. but she was continued to.

three day ago someone gave her poison with food. she was almost died Doctors declared. our pastor there and we all payed for her. God returned her breaths while they were retuning from the Hospital. Halleluiah..Praise Jesus.

Here is one prayer request.

one of our relatives named S K ( 26 YEARS) has got an serious accident and is unconscious.he is only son of his old parent.they are very poor. please pray for the Miracle.

thank u very much for keeping us near your hearts.God bless u all richly.

Yours pr. M C India.

............

our dearest Sir Larry and madam Martha.

Greetings u in Jesus name our savior.

Sir, from Yesterday we are in prayers with fasting for three days. We have also three meetings continually at different places during our fast. If God willing, about 5 believers at one of the place would witness the Lord in water. At the last day of our program there is an opening of a center for illiterate women.

HERE ARE SOME VERY URGENT PRAYER REQUESTS WE WANT TO PRAY FOR.

PLEASE,PLEASE REMEMBER IN YOUR PRAYERS ABOVE MENTIONED REQUESTS.

Also pray for my daughter R CHOY as she is going to write her ALL INDIA PRE-MEDICAL INTERENCE TEST May 2015.

Pray for a multipurpose building for ministries here. Pray for a vehicle for me to visit our ministry fields. Pray for some musical instruments.

We are continued to pray u. May God bless u with job and best source of incomes.

Sir, here I would like to share one of the most imp issues prevailing in our land. I have given the name BLACK GAMES (HIDDEN FACTS).  We want to defeat its effects through our prayers. And I insist u all to join us in prayers.

Sis, as u might know that in our nation there are casts and creeds systems. And these are also defined our constitution.

The people who belong to lower casts (politically they are scheduled casts) are being exploited badly in every area.  Majority of high casts and wealthy people have secretly determined that these casts must not come up and be well. These people and their children must not get well educations, good food, medicines and high positions (in Govt., non-govt. private and business sectors). If u made a survey u would rarely found that someone of these casts have a good position in the society. We can count on fingers officers / heads of the offices/departments in govt. sectors countrywide. So it is in private and business sectors. Doctors, engineers pilots,, traders it may be  just a dream of these casts.

Conspiracy behind is this. If they found that so and so applications belongs to such casts ( casts are mentioned as the Surname mostly ) they fully try to make it rejected. If not rejected they ask big bribes or donations which these poor can't make. However if any selected in the job he would be so much tortured/insulted /blamed, on the work place that he would love to leave that job or service. Why they do so. Actually they need labors, sweepers, peons, hawkers' acts. And they have a tendency that these casts are to do such works.

Sir, why I wrote all this? I had a bitter experience of these conspiracies here. And I do not want that our children be a prey of this tendency in their life.

Thank u very much.

Pr. M C India.

.............